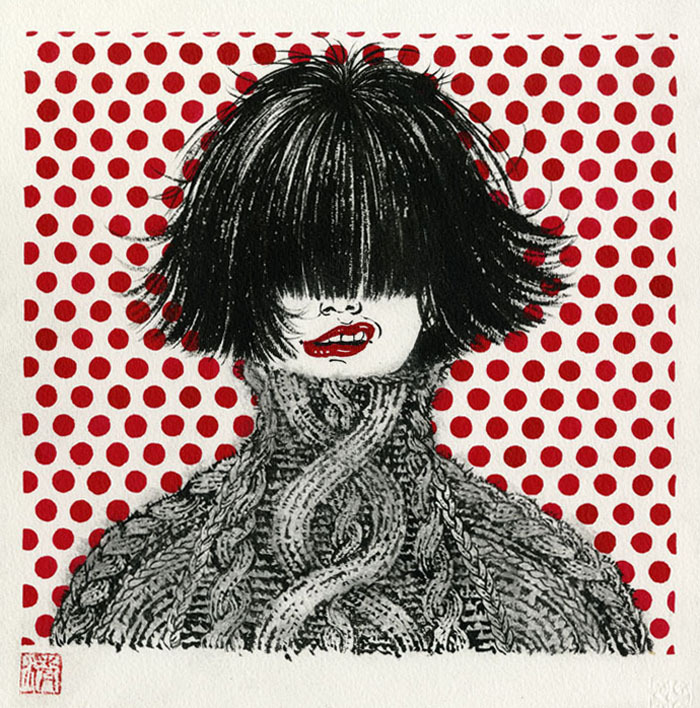 Yuko Shimizu er en japansk illustrator bosat i New York, hvor hun desuden underviser på School of Visual Arts. Oprindeligt er Yuko Shimizu uddannet inden for reklame og marketing på Waseda University og har tidligere arbejdet med PR i Tokyo. Yuko Shimizu må ikke forveksles med kunstneren af samme navn, som står bag Hello Kitty.
Yuko Shimizu brugte 11 år i reklamebranchen på at finde frem til, hvad hun i virkeligheden ville og havde brændt for lige siden hun var barn – at illustrere.
I løbet af de 11 år havde hun desuden sparet penge nok op til at satse alt og flytte til New York i 1999 for at studere kunst på School of Visual Arts. Hun afsluttede sin uddannelse på linien Illustration as Visual Essay Program i 2003 og har siden arbejdet som illustrator.
Blandt Yuko Shimizus kunder finder man blandt andet firmaer som PepsiCo, Microsoft, Visa, MTV, M.A.C. Cosmetics og The GAP samt magasiner og aviser som The New Yorker, TIME, GQ, Rolling Stone og The New York Times.
Yuko Shimizu har vundet 12 internationale priser for sit arbejde som illustrator – blandt andet Magazine of the Year Award fra Society of Publication Designers.
Yuko Shimizu har en tegnestue i midttown Manhattan og bruger i øvrigt sin tid på at skrive bøger, afholde workshops og holde foredrag.
Yuko Shimizu er blandt andet inspireret af kunstneren Edel Rodriguez:
"He does a lot of diverse work. Lots of great concept and political work. Very simple graphics but strong. Tim O'Brien, who also does a lot of political things – lots of Time covers. Super realistic, almost like photos. He does a lot of portraits for Time when there is no good photo of that person around. He did a great cover of Qaddafi recently. And Steve Brodner. Most of these are all the political illustrators. I think they're great."
Interview fra The Atlantic:
http://www.theatlantic.com/national/archive/2011/11/a-conversation-with-yuko-shimizu-professional-magazine-illustrator/248942/
Mere om kunstnerne:
http://www.drawger.com/edel/
http://www.obrienillustration.com/
http://stevebrodner.com/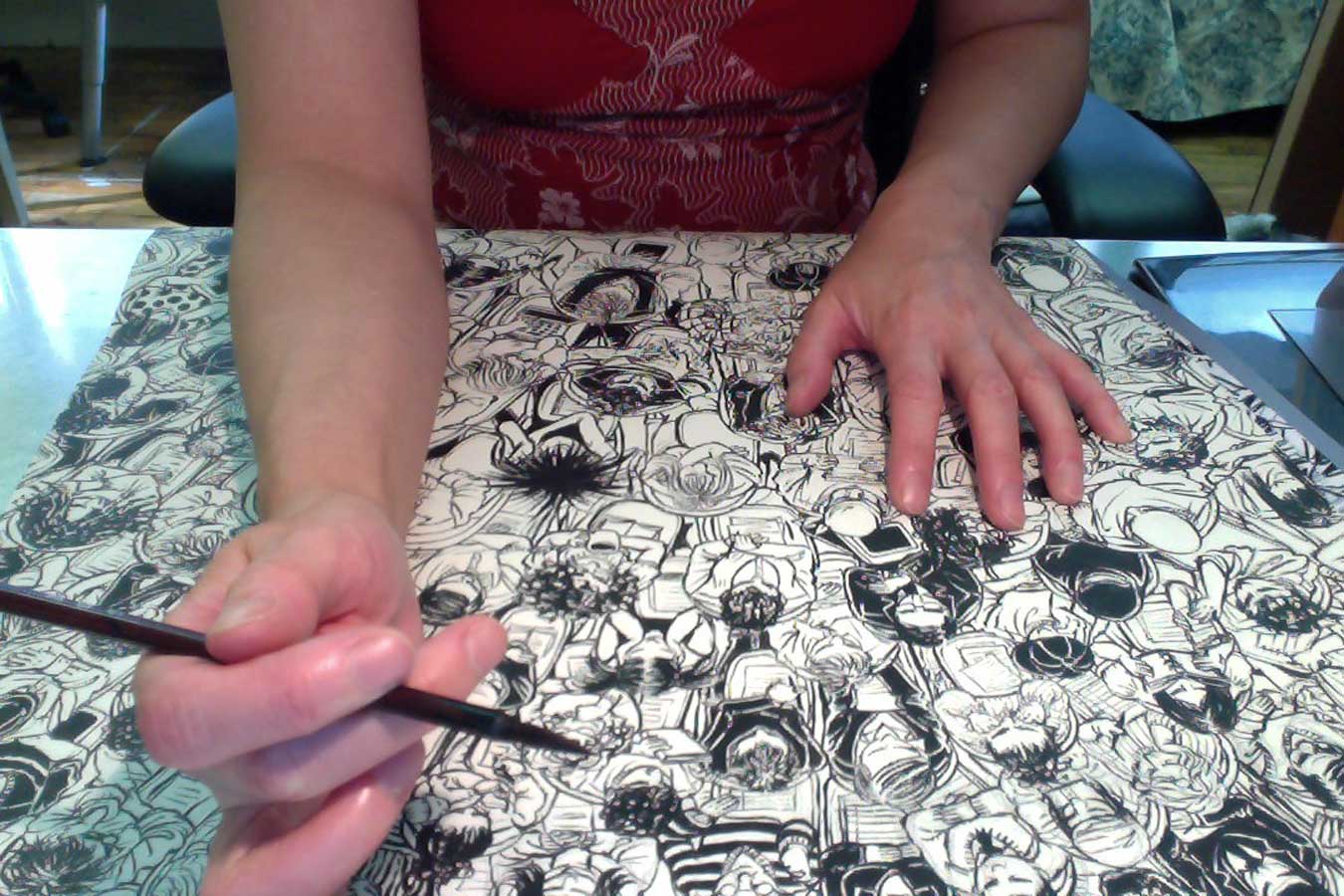 Yuko Shimizus arbejdsproces inkluderer blandt andet skitsering i hånden, rentegning med blæk og pensel, indscanning på computer og bearbejdning i Photoshop.
Mere info om Yuko Shimizu, video samt interviews:
http://yukoart.com/
https://vimeo.com/23607695
http://www.creativewomenscircle.com.au/an-interview-with-yuko-shimizu/
http://www.lostateminor.com/yuko-shimizu/
http://koikoikoi.com/2009/08/yuko-shimizu/